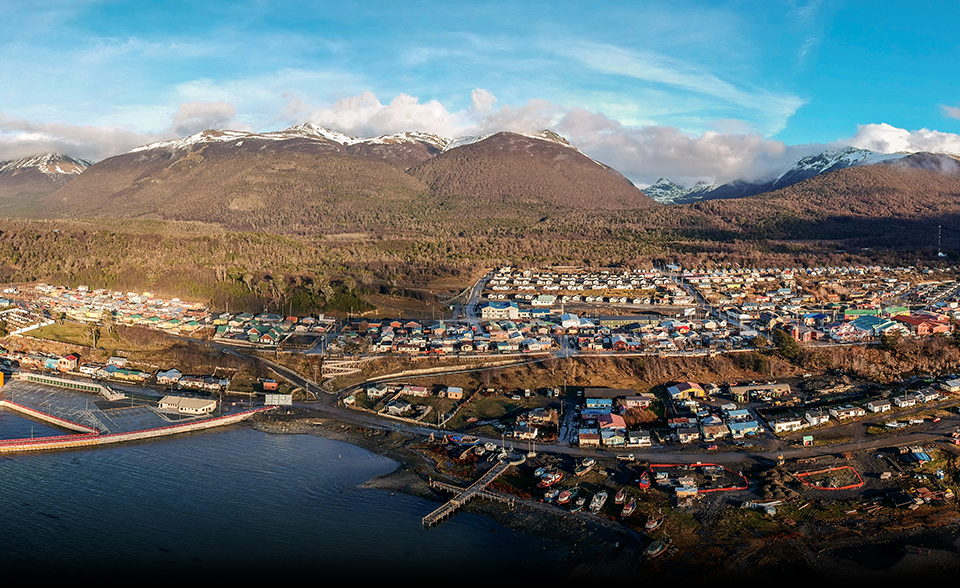 A MAGICAL PLACE IN PUERTO WILLIAMS
Navarino Island is part of the Tierra del Fuego archipelago, the southernmost part of South America. Administratively, it belongs to the Republic of Chile, the Magallanes Region and the Chilean Antarctic, and the Cabo de Hornos Commune whose capital is the city of Puerto Williams.
IN THE SOUTH OF THE ISLAND WE CAN FIND CABO DE HORNOS
The island is bathed on its north shore by the Beagle Channel, a place where the Atlantic and Pacific Oceans converge, and in front of which is the Isla Grande Tierra de Fuego, with Ushuaia as the capital of the Argentine province. South of Navarino Island and crossing Nassau Bay we would find the Wollaston Islands Archipelago and the famous CABO DE HORNOS, a milestone in the history of navigation, constituting the southernmost interoceanic passage on the planet between the Pacific and Atlantic oceans.