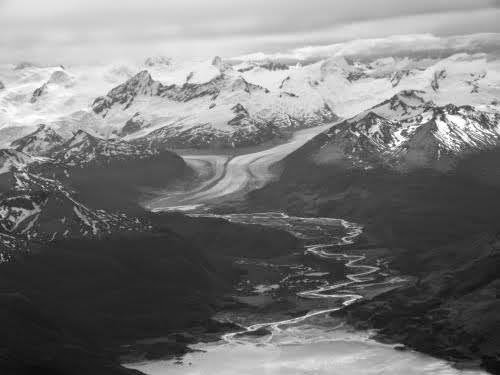 After midnight on December 30, just arrived from a three-day expedition to a place that is three hours away from Puerto Williams, Yendegaia brings me back to bed. Of course, after some shared wines at the neighbor's house.
Without being the paradise that one imagines when one imagines paradise, and for that reason it ceases to be one of the most amazing places I have ever stepped on. Pachamama knew about our trip, and gave us a splendid sun and a perfect temperature for us and also for the delicacy of mosquitoes that made our hands, faces and bones dust. Sixteen degrees is not something that happens here every day, not even in the middle of summer, when we find ourselves.
During these days we have opened trails, we have lost ourselves looking for the glacier that Google Earth promised and found in the middle of a beaver dams that made it impossible to continue upstream. Luckily, when we arrived at Caleta Ferrary -Yendegaia, one of the cabins was open and We hasn´t to pitch a tent, just clean what the fishermen left behind and collect some firewood to cook and warm ourselves up at night. These days we get to see a guanaco, and some of the last wild horses in the area (baguales, introduced a few decades ago today are a threat to the park), condor, red fox ... We fish trout, hunt rabbits, taste caiquén eggs .. shhhh. Exciting. In these moments, one feels as alive as the mosquito that moves away after stealing (or giving) a piece of my being, and at the same time as insignificant as the one that died crushed by my hand while trying to fulfill its mission.
If you want to know more about this and other adventures in "the last corner of the earth", or are thinking of expeditions that are out of the ordinary, Write us here